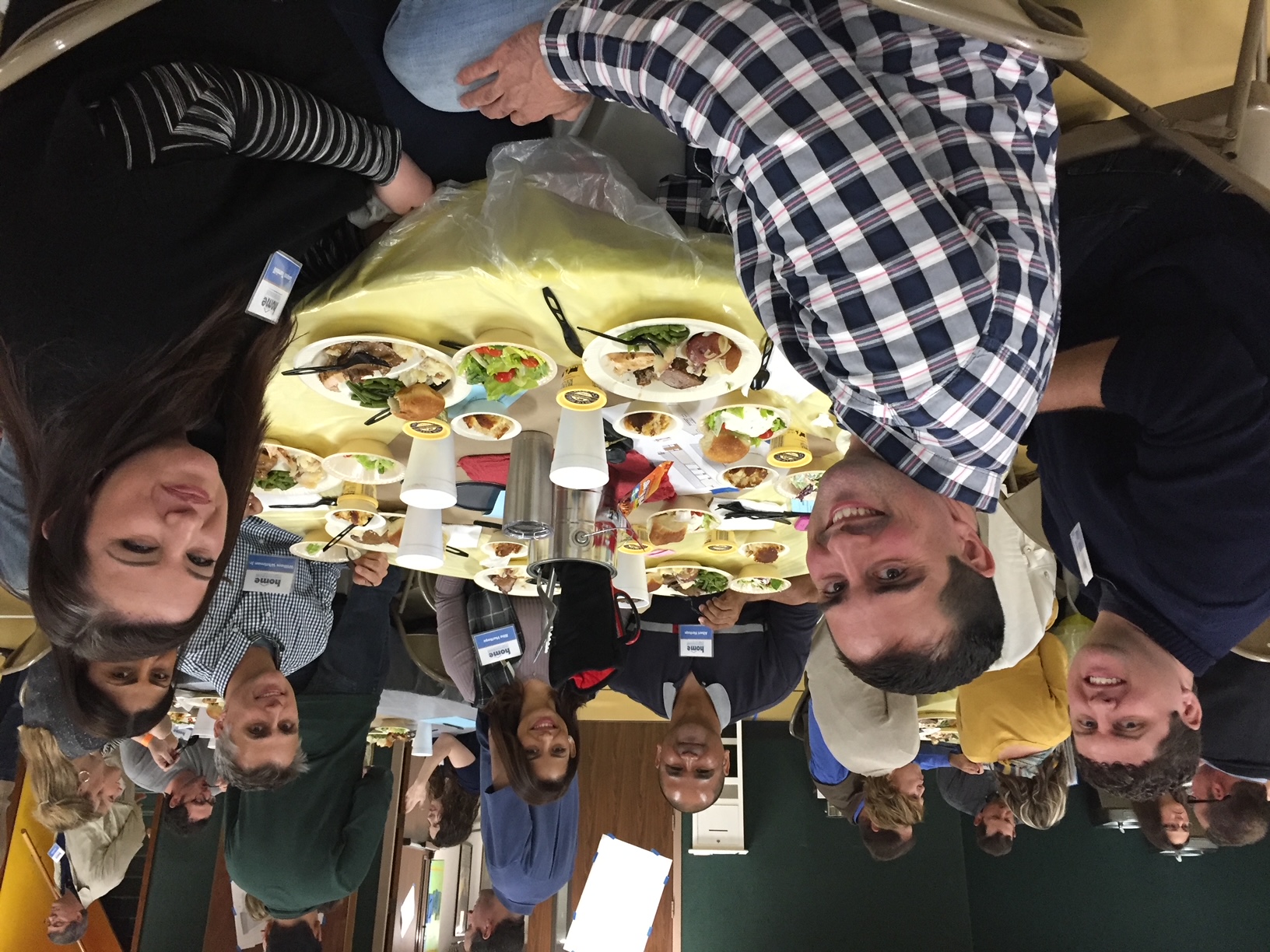 The adult ministry exists to draw us together to build God's Kingdom. Our desire is to please Him in every aspect of our lives. We strive to be continually growing in our relationship with Jesus through prayer, studying His word, fellowship and service. We come together in small groups to grow in faith, practice accountability and become stronger disciples for Jesus and His mission.
Ways to Connect:
Click on the link below to view our Sunday morning Bible Study Classes:
Bible Study & Facilities Guide
WEEKLY BIBLE STUDIES & MINISTRY GROUPS:
MEN'S PRAYER BREAKFAST: Wednesdays, 6:00am - Sycamore House.
SWEET HOUR OF PRAYER: Thursdays, 10:00am - Sycamore House Garage
"Let's Do Life: A study of the book of James": - Wednesdays, 6:30pm in Room 111.
LADIES BIBLE STUDY: "Take Courage: Haggai" - Wednesdays, 6:30pm in the Sycamore House Downstairs.

LADIES IN-DEPTH BIBLE STUDY: Studying "2 PETER" Tuesdays, 9:00am in the Pahl House
YOUNG MOM'S BIBLE STUDY: "It Was Not Suppose to be This Way" led by Sydni Brannon. Wednesday evening in the Sycamore House Upstairs 6:30pm
SMALL HOME GROUPS & LOCATIONS:
Scott & Tricia Schroeder - 620 Country Place West. Meets 1st & 3rd Sunday at 5:00pm.
Ronnie & Debbie Fathauer- 1607 Longhofer, Meets 2nd & 4th Wednesday at 6:00pm.
Shane & Erin Nelson – 5000 Beckermann Rd, Meets 1st & 3rd Tuesdays at 6:00pm.
Sean & Mindy Holster – 2291 Strangmeier Rd, Meets 2nd & 4th Sunday at 6:00pm.
Troy & Kirby Gor -

Click on the link below to learn more about our Piece Makers Ministry:
Piece Makers Sewing & Quilting Ministry